The Housekeeping team's ambitions are for GOLD + cleaning standards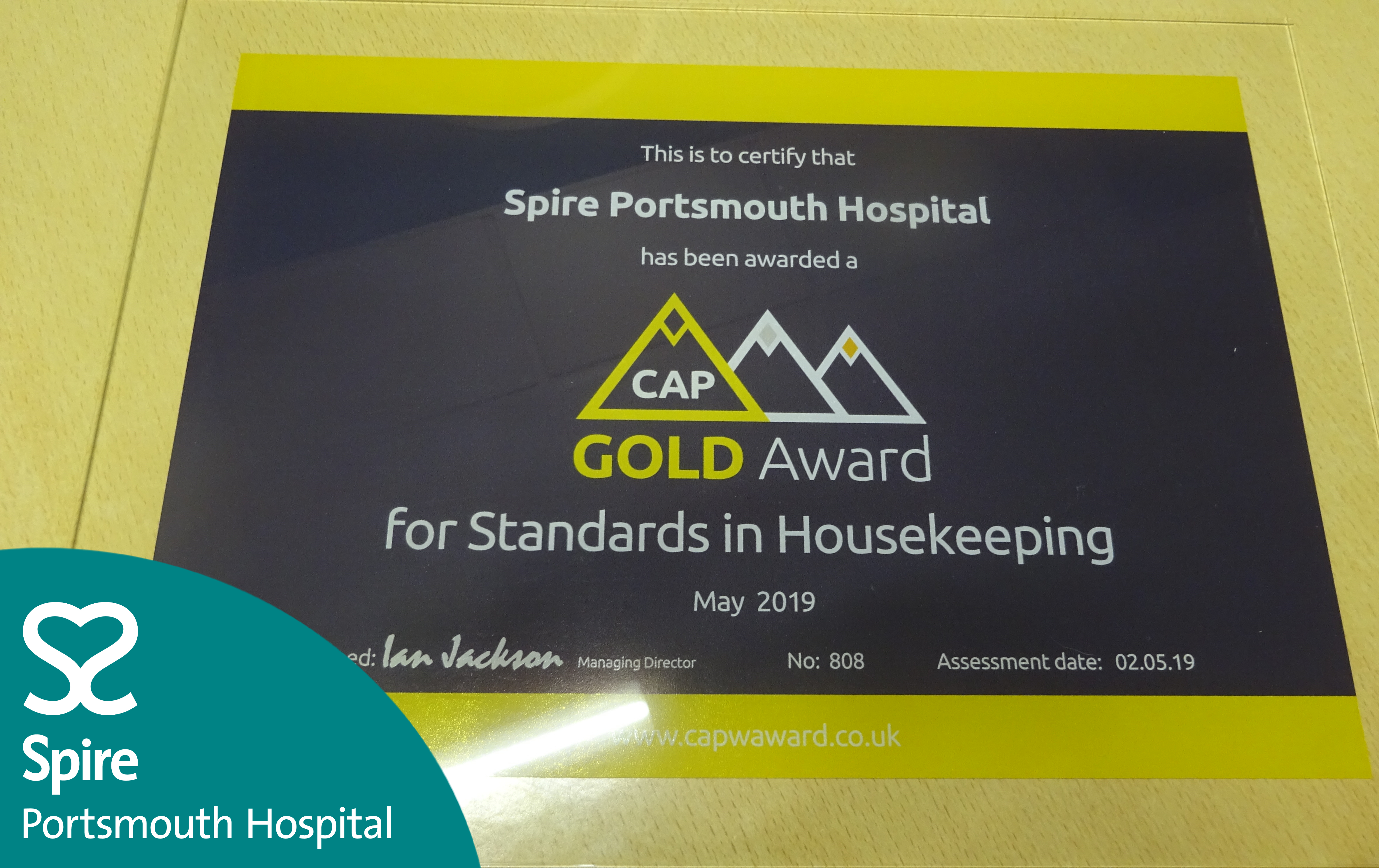 The last four months have been a challenging time for all of us and working within the healthcare sector at the Spire Portsmouth Hospital, we have all had to adapt and improve in order to continue to maintain a healthy, clean, hygienic and safe working environment.
The Housekeeping team have carried out tremendous work throughout the hospital to maintain high levels of cleanliness throughout the COVID- 19 pandemic. Robust procedures, training and the management of key touch-points have helped them achieve this. This has also been helped by their ambition to continuously improve and build on their CAP (Continuous Advancement Programme for Housekeeping and Catering) GOLD standard which the team were awarded last May.
Andrew Operations Manager at the Spire Portsmouth Hospital – commented: 'The team are certainly excited about the inspection. they often comment and discuss being ready! I am confident we will build on our Gold Award standing with our proactive approach, attention to detail, robust processes coupled with excellent leadership and teamwork'
A massive thank you to the Housekeeping team for all of their hard work and for continuing to keep us safe at work!